Plastic Bag Machine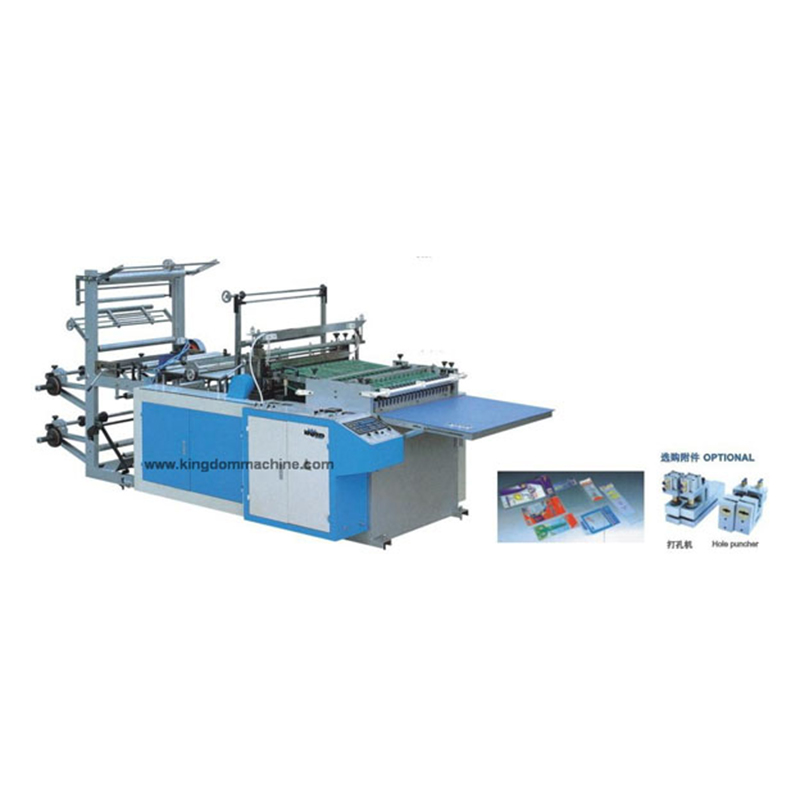 Side sealing Bag Making Machine is suitable for heat-sealing and heat cutting such materials as BOPP,OPP the rmalcontracting films,etc.And it is a kind of ideal equipment for making socks bag,towel bag,bread bag and cloth bag,mailing bag,express bag etc.The machine has such characteristics as length flxing by computer,photoelectric tracking,stable performance(cast iron structure) and high speed,etc.And has such functions as automatic gluing,automatic punching and lace heat-sealing,etc.

Main Technical Variables:
Model RQL-600 ;RQL-800 ;RQL-1000
Width of sealing & cutting 580mm ;780mm ;980mm
Length of sealing &cutting 999mm ;999mm; 999mm
Speed of bag-making 40-240pc/min
Power of motor 3kw ;7kw; 10kw
Weight 700kg; 850kg; 950kg


Kingdom Machine co.,ltd team professional produce Plastic Bag Machine,Automatic T-shirt bag making machine,film blowing machine,blown film extrusion,flexo printing machine,stretch film machine,bubble film machine,recycle machine for over 15 years.

Most of our machines export to South Africa,Chlie, brazil, Colombia, Argentina, Peru, Venezuela, Uruguay, Surinam, mexico Egypt, iran, Isrel, bahrain, Cyprus, Iraq, Jordan, Kuwait, Lebanon, Oman, Qata, Saudi Arabia, Syria, Turkey,Nigeria, iran, dubai, south amrica, and other parts of the world. "Kingdom" insists to make machines with simple design, guest first.
Kingdom Machine co,ltd Ruian Economic Zone,Wenzhou,China 325200
Tel:0086-13088651008
Whatsapp:0086-13566179950
Tel.:0086-577-65127709
Fax:0086-577-56848008
[email protected]
[email protected]
www.kingdommachine.com
Skype:kingdombillwang
… Read More ...